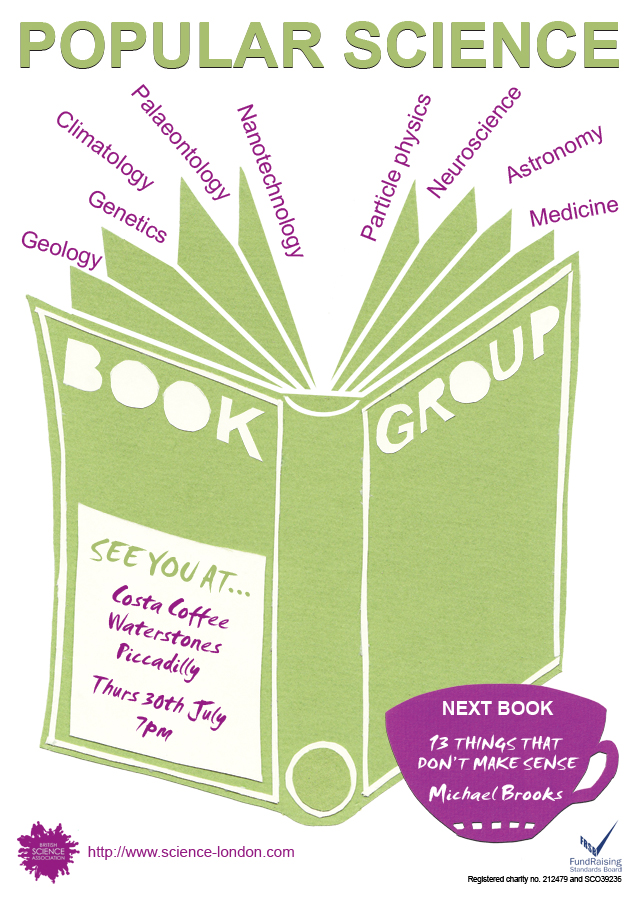 POPULAR SCIENCE BOOK GROUP
When? Thursday 30th July, 7pm.

Where? Costa Coffee, Waterstones Cafe, Piccadilly. [ map ]

Who? Join special guest Michael Brooks for a drink and a lively discussion about his latest book 13 Things That Don't Make Sense. Michael also wrote New Scientist's special cover feature "Seven things that don't make sense about gravity", which was published just last month.

How much? Free of charge!
PASS IT ON!
Tell your colleagues, friends and family! It's easy - just email or text them this URL: books.science-london.com
See you there!
Hosted by SCIENCE LONDON