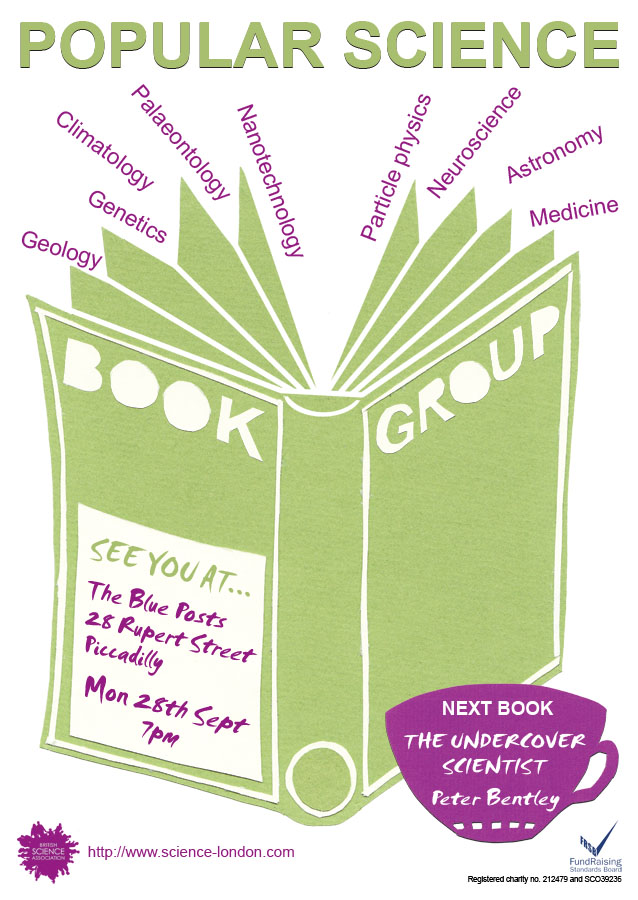 SEPTEMBER
This month, join our special guest Peter Bentley for a drink and a lively discussion about his latest book "The Undercover Scientist" (Or, in America: "Why Sh*t Happens: the science of a really bad day"), which is widely available in all large bookstores. Although it helps, there is no need to read the book - the discussion will be more about the interesting topics covered by the book, which anyone can ask questions about and contribute to.

When? Monday 28th September, 7pm (arrive at 6:45 to allow time to get drinks and settle in). The discussion lasts for about an hour.
Where? The Blue Posts pub (upstairs), 28 Rupert Street, Piccadilly, W1D 6DJ. [ Map ]
How much? Free of charge!
PASS IT ON!
Tell your colleagues, friends and family! It's easy - just email or text them this URL: books.science-london.com
See you there!
Hosted by SCIENCE LONDON